MailChannels Now Available! All the latest from ServerFreak Technologies Sdn Bhd
MailChannels Now Available!
---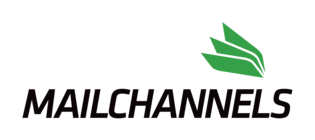 Due to the increase of mail delivery issues with providers such as Hotmail/Outlook/Live.com, Gmail and Yahoo, we have implemented MailChannels on all of our shared hosting servers!
What is MailChannels?
MailChannels is a mail service that protects our servers and IP addresses by processing and filtering all outgoing mail sent from our servers to stop Spam in its tracks! With MailChannels your mail will always reach your recipients inbox!
Do I have to do anything to use MailChannels?
No. All servers have been automatically configured to process failed to delivered outgoing emails using MailChannels.
Is MailChannels included with any hosting plan?
Yes, MailChannels available on
WordPress Hosting
,
cPanel Hosting
and
cPanel Reseller Hosting
and
Directadmin Reseller Hosting
.
---